Songtradr's new Music of Beer report pours out plenty of insights around the most effective music choices for beer ads, Super Bowl success and which brands picked right in 2022. The data shows Heineken was the most strategic in its sonic decision-making, while Guinness… may be unfit to drive (at least when it comes to picking tunes for its TV ads).
As Songtradr points out, Heineken's video ad strategy included re-recordings of recognizable songs, allowing it to resonate with a larger audience and see the highest consumer engagement in the category. Doing so was a smart differentiator in an industry that can approach advertising pretty similarly.
Success with music is not just about creating an idea of sonic likeability either. Songtradr cites research from Les Binet that using music can increase an ad campaign's effectiveness by 20-25%. Since Guinness used more stock music and voiceovers, it didn't fare as well as its peers who may have utilized more recognizable (and thus, more effective) tracks.
Importantly, Songtradr's research shows (in the graph below), that thoughtful, consistent music placement in branding and advertising content accounted for over 33% of overall business performance for beer brands in the U.S. in 2022. Heineken was able to exceed the norm by way of both music and business performance, while Corona was one of the only other beer brands to find a good mix.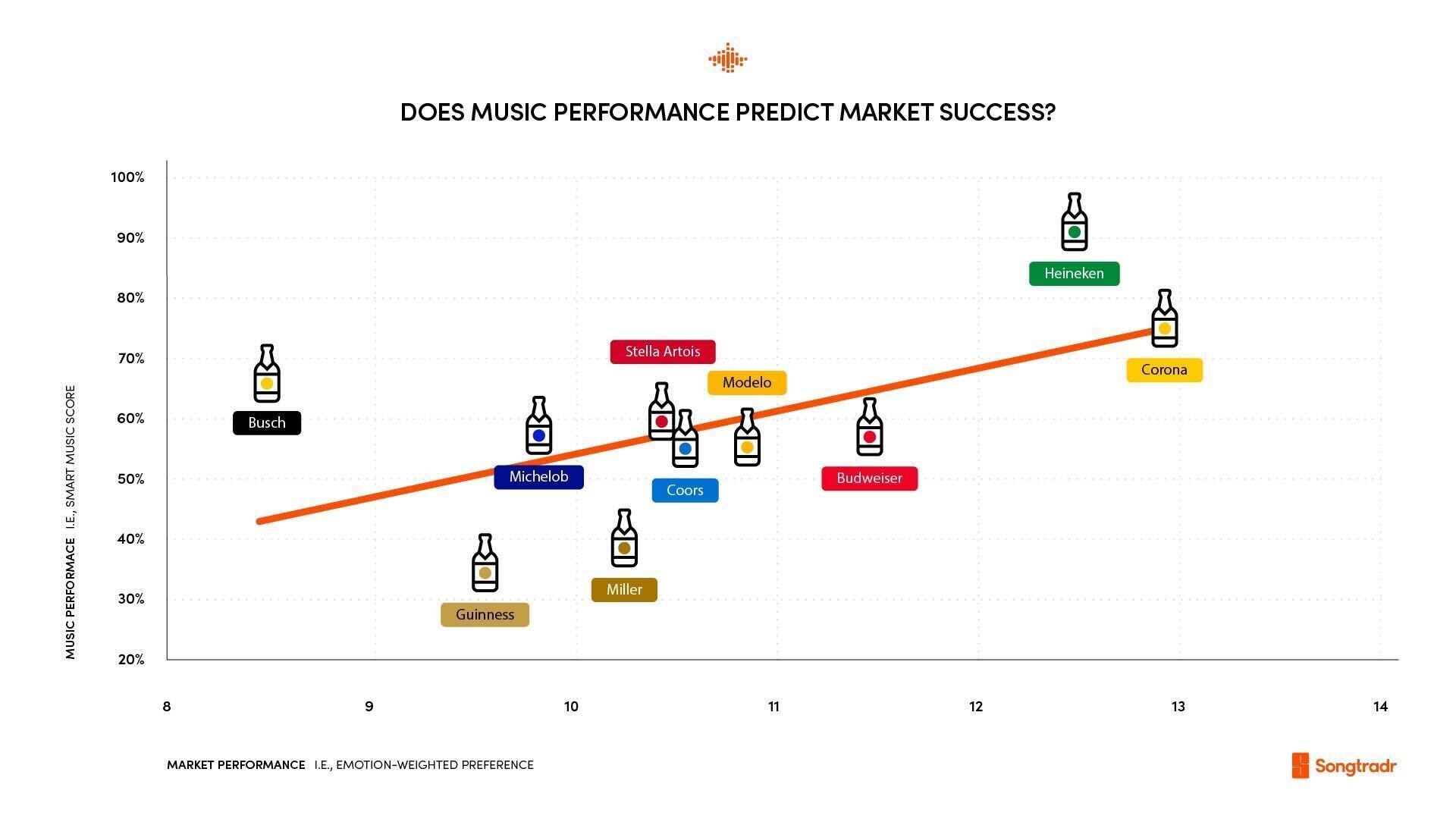 Data like this works beyond beer too, of course. And with so many distractions for anyone watching an ad today, music could wind up growing as a differentiator and recipe for success in the fight for consumer attention.
Check out more on the topic in 
Songtradr Music of Beer
.
Source:
tvrev.com